Thyroid Disorders Treatment Specialist in Little Rock AR
How do you know if something is wrong with your thyroid? How do professionals treat thyroid disorders? You may have these questions and others if you have or believe you might have a thyroid problem. We'd like to answer such questions for you, so we've prepared a Q and A on thyroid disorders. Read on to learn much of what we know! For more information, call us or schedule an appointment online. We serve patients from Little Rock AR, Conway AR, North Little Rock AR, Pine Bluff AR, Hot Springs AR, Benton AR, Sherwood AR, Russellville AR, Jacksonville AR, Cabot AR, Searcy AR, Bryant AR, Jonesboro AR, Forrest City AR, Magnolia AR, Camden AR, Malvern AR, Batesville AR, Arkadelphia AR, Clarksville AR, Monticello AR, Heber Springs AR, Morrilton AR, Stuttgart AR, Greenbrier AR, Sheridan AR and Vilonia AR.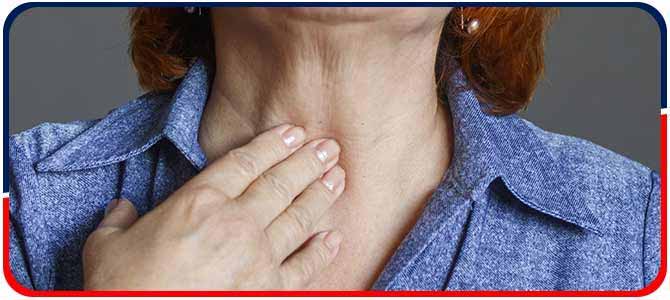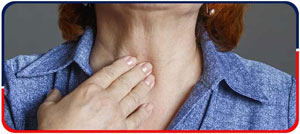 Table of Contents:
What is Hypothyroidism?
What is Hyperthyroidism?
What are Thyroid adenomas?
What are the different types of thyroid nodules?
The thyroid gland plays an important role in regulating several different bodily functions, such as body temperature, blood pressure, metabolism, heart rate and the body's reaction to other hormones. The thyroid gland produces a variety of different hormones, the two main ones being thyroxine and triiodothyronine. Another important hormone it creates is calcitonin. This hormone regulates calcium metabolism and stimulates bone cells to add calcium to bone.
What is Hypothyroidism?

Hypothyroidism is an underproduction of thyroid hormones. As the thyroid produces hormones that regulate growth, development and metabolism, this may lead to tiredness or fatigue, weight gain, abnormal bone development, or depression. The most common cause is an autoimmune disorder, in which the body's immune system produces antibodies that attack the thyroid gland. For example, Hashimoto's thyroiditis, an autoimmune disorder, is an inflammation of the thyroid gland. Treatment of other thyroid conditions may induce hypothyroidism.
What is Hyperthyroidism?

Hyperthyroidism is the overproduction of hormones secreted from the thyroid gland which can lead to Grave's disease, accelerated metabolism, sweating, arrhythmia (irregular heart beat), weight loss and nervousness.
What are Thyroid adenomas?

Adenomas are small growths or nodules. When they occur in the thyroid, they are called thyroid adenomas, which start in the cell layer that lines the inner surface of the thyroid gland. The adenoma can interfere with hormone production, and in some cases the adenomas can secrete the thyroid hormone. If an adenoma secretes enough thyroid hormone, it may lead to hyperthyroidism. If thyroid adenomas cause hyperthyroidism, they may be treated, which might include surgery to remove part of the thyroid (the overactive nodule).
What are the different types of thyroid nodules?

There are several different types of thyroid nodules, including the following:

Colloid Nodules — One or more overgrowths of normal thyroid tissue, colloid nodules are benign (non-cancerous). Although they may grow large, they do not spread beyond the thyroid gland.

Thyroid Cysts — Another type of growth, thyroid cysts are filled with fluid or are partly solid and partly filled with fluid.

Inflammatory Nodules — Developing as a result of chronic (long-term) inflammation (swelling) of the thyroid gland, inflammatory nodules may or may not cause pain.

Multinodular Goiter — An enlarged thyroid (goiter) can sometimes be made up of many nodules (which are usually benign).

Hyperfunctioning Thyroid Nodules — As these nodules can produce their own supply of thyroid hormones in addition to the normal levels produced by the thyroid, they may lead to the development of hyperthyroidism. Hyperthyroidism can have serious effects on the metabolism and heart and cause such problems as hypertension (high blood pressure), sudden cardiac arrest, abnormal heart rhythm (arrhythmia), osteoporosis and other health concerns.

Thyroid Cancer — These thyroid nodules are the least common and make up less than 5 percent of thyroid nodules. While cancer of the thyroid occurs more often in people who have sustained radiation to the head, neck or chest, it may also occur in those without any known risk factors. The four main types of thyroid cancer are:

– Follicular thyroid cancer
– Papillary thyroid cancer
– Anaplastic thyroid cancer
– Medullary thyroid cancer

Fortunately, most cases of thyroid cancer can be cured with appropriate treatment.

If you or someone you love is experiencing symptoms of a thyroid disorder, come to Arkansas Diabetes and Endocrinology Center for a professional evaluation today. It is our mission to provide the highest quality care for every patient, and by doing so, improve their overall quality of life. Call us today to speak with one of our medical professionals, or schedule one online. We look forward to serving you!