General Endocrinology Questions and Answers
Perhaps you have a referral to see an endocrinologist, or maybe you have a condition like diabetes and have decided to see a specialist about it. Regardless, we'd like to answer your questions about endocrinologists and general endocrinology, so we've prepared a Q and A on these subjects! Read on for some of the common questions we're asked here at Arkansas Diabetes and Endocrinology Center. For more information, call us or schedule an appointment online. We serve patients from Little Rock AR, Conway AR, North Little Rock AR, Pine Bluff AR, Hot Springs AR, Benton AR, Sherwood AR, Russellville AR, Jacksonville AR, Cabot AR, Searcy AR, Bryant AR, Jonesboro AR, Forrest City AR, Magnolia AR, Camden AR, Malvern AR, Batesville AR, Arkadelphia AR, Clarksville AR, Monticello AR, Heber Springs AR, Morrilton AR, Stuttgart AR, Greenbrier AR, Sheridan AR and Vilonia AR.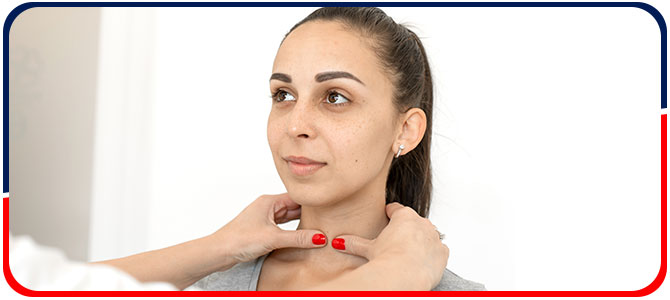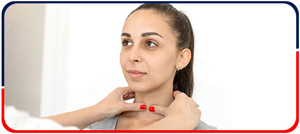 Table of Contents:
Why would you go to an endocrinologist?
What is general endocrinology?
What are some common endocrine disorders?
What diseases does an endocrinologist treat?
What treatments does an endocrinologist provide?
Why would you go to an endocrinologist?

You might choose to see an endocrinologist if you believe you have or need to manage a hormone-related disorder or endocrine disorder, like diabetes, osteoporosis, low testosterone, thyroid disease, or thyroid cancer. Such disorders can be complex and require the expertise of a specialist. An endocrinologist is the kind of specialist to see for these disorders as they provide general endocrinology.
What is general endocrinology?

General endocrinology is the study of hormones which are essential for our everyday life. Hormones can control our sleep, moods, stress, development, and more, so they can be vital to our health. When something goes wrong with our hormones, it can be significant for us. General endocrinology researches diabetes, as it's a common hormone-related and endocrine disorder. An endocrinologist is a specialist in endocrinology and the treatment of diseases related to hormonal problems.
What are some common endocrine disorders?

Some common endocrine disorders are diabetes mellitus, acromegaly (the overproduction of growth hormone), Cushing's syndrome (continuously high cortisol levels), Addison's disease (the decreased production of hormones by the adrenal glands), Graves' disease (a type of hyperthyroidism), Hashimoto's thyroiditis, hyperthyroidism, hypothyroidism, and prolactinoma.
What diseases does an endocrinologist treat?

An endocrinologist can address hormonal/endocrine problems and treat chronic endocrine disorders. These conditions include:

– Diabetes, including type 1 diabetes and type 2 diabetes
– Thyroid disorders, such as hyperthyroidism, hypothyroidism, thyroid nodules, and thyroid cancer
– Metabolic bone, calcium, and parathyroid disorders
– Adrenal disorders
– Pituitary disorders
– Gonadal disorders

Here at Arkansas Diabetes and Endocrinology Center, we treat those conditions, and we're especially experienced in addressing disorders of the parathyroid glands, as well as low testosterone, excess cortisol (Cushing's), adrenal failure (Addison's), pituitary disorders, and osteoporosis. We treat other, less common endocrine disorders too. There are a number of different treatments for different disorders.
What treatments does an endocrinologist provide?

An endocrinologist is able to provide patient care plans for type 1 diabetes, type 2 diabetes, or other adult, adolescent, or pediatric endocrine disorders. As a part of a care plan, an endocrinologist may provide certain technologies and therapies, like insulin pump therapy, continuous glucose monitoring, an artificial pancreas system, or an implanted continuous glucose monitoring system (CGM). There are many other treatments an endocrinologist may be able to provide for the conditions we mentioned above, such as hormone therapies for low hormone levels or medications for high hormone levels. Arkansas Diabetes and Endocrinology Center has the largest diabetes research center in Arkansas and is among the largest in the United States. Our endocrinologist, Dr. James Thrasher MD would be happy to explain general endocrinology and what he does in more detail for you. Feel free to reach out to us at our clinic in Little Rock if you have any other questions! You can reach us. We truly care about our patients and we provide personalized care for each and every one of them, so you can be confident you'll be in good hands with us if you need our services. We hope you found our Q&A helpful and that now you know a bit more about general endocrinology and endocrinologists!