Thyroid Nodules Treatment Specialist in Little Rock AR
If you are in search of a thyroid specialist in Little Rock AR, then visit Arkansas Diabetes and Endocrinology Center today for a comprehensive check-up and treatment. For more information, call us or book an online appointment.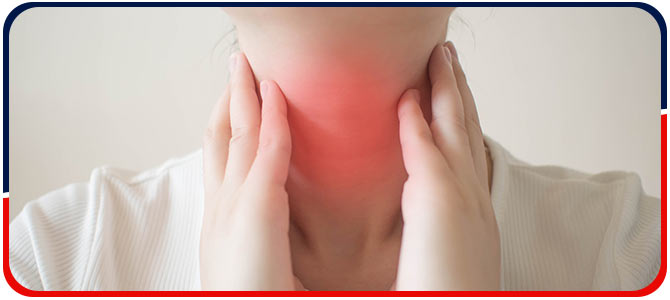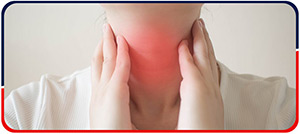 Table of Contents:
What is the main cause of thyroid nodules?
What are early warning signs of thyroid nodules?
Is a thyroid nodule serious?
What are the chances of a thyroid nodule being cancerous?
Thyroid nodules are small lumps that can be found on the thyroid gland, the gland that regulates metabolism and how the body uses energy. They are sometimes caused by thyroiditis, an inflammation of the thyroid gland, which itself can cause no symptoms. Thyroid nodules are sometimes found during a physical examination, or as the result of a more detailed neck examination. They are often asymptomatic but can cause a variety of symptoms such as thyroid gland enlargement, feeling of a lump in the neck, or a change in the way the thyroid gland feels.
What is the main cause of thyroid nodules?

Thyroid nodules are benign (non-cancerous) tumors that form in the thyroid gland, which is located in the neck. They are the result of a buildup of thyroid tissue, which occurs when the cells that make up the thyroid continue to grow even though there is no longer enough thyroid tissue to support the growth. Thyroid nodules are usually only a minor concern, and often do not require treatment. However, some people have more nodules than others, and some may have larger nodules. Larger nodules can cause symptoms, which can prompt treatment.
Since the cause of thyroid nodules is the same as the cause of thyroid cancer, being diagnosed with thyroid nodules does not mean that cancer is present; instead, it means that there is an increased risk for developing thyroid cancer. Most thyroid nodules are the result of long-term exposure to certain substances and conditions, such as excess body fat, some medications, and a high-fat, high-calorie diet.
Other causes include:

– Overgrowth of normal thyroid tissue
– Thyroid cyst
– Chronic inflammation of the thyroid
– Multinodular goiter
What are early warning signs of thyroid nodules?

Most thyroid nodules are asymptomatic, meaning they do not cause signs or symptoms. However, in some cases, thyroid nodules can become so large that they can:

– Be felt
– Be seen, often as neck swelling
– Press on the windpipe or esophagus, which can result in difficulty swallowing (dysphagia) or shortness of breath (dyspnea)

In some cases, thyroid nodules increase the production of certain hormones secreted by the thyroid gland, such as thyroxine. Extra levels of thyroxine can cause hyperthyroidism symptoms (overproduction of thyroid hormones), such as:

– Unexplained weight loss
– Increased sweating
– Tremor
– Nervousness
– Rapid or irregular heartbeat

Only a small number of thyroid nodules are cancerous, but evaluating symptoms alone cannot determine which nodules are cancerous.
Is a thyroid nodule serious?

Although most thyroid nodules are noncancerous and do not cause problems, it is important to consult a physician when experiencing any unusual swelling in the neck, especially if it causes trouble breathing or swallowing. In some cases, thyroid nodules can cause hyperthyroidism; receiving prompt medical care is important when experiencing symptoms of this condition, such as:

– Sudden weight loss (even with normal appetite)
– Increased heart rate
– Trouble sleeping
– Muscle weakness
– Nervousness or irritability

In addition to this, signs and symptoms of hypothyroidism should be addressed by a medical professional, which include:

– Feeling cold
– Feeling tired more easily
– Dry skin
– Memory problems
– Depression
– Constipation
What are the chances of a thyroid nodule being cancerous?

The chances of a thyroid nodule being cancerous are very low—more than 95% of thyroid nodules are benign (noncancerous). If a concern arises about the possibility of cancer, the patient's condition will be closely monitored to see if the nodule grows over time. Various procedures can help evaluate a thyroid nodule and determine the need for biopsy, such as ultrasound.

At Arkansas Diabetes & Endocrinology Center, we are dedicated to providing you with high-quality care that you can depend on. Our endocrinologist is experienced in treating thyroid problems, such as nodules. Call us today to book an appointment with our thyroid nodule treatment specialist. We serve patients from Little Rock AR, Conway AR, North Little Rock AR, Pine Bluff AR, Hot Springs AR, Benton AR, Sherwood AR, Russellville AR, Jacksonville AR, Cabot AR, Searcy AR, Bryant AR, Jonesboro AR, Forrest City AR, Magnolia AR, Camden AR, Malvern AR, Batesville AR, Arkadelphia AR, Clarksville AR, Monticello AR, Heber Springs AR, Morrilton AR, Stuttgart AR, Greenbrier AR, Sheridan AR and Vilonia AR.