Testosterone Problems Treatment Specialist Q&A
Our doctors and professional medical staff at Arkansas Diabetes and Endocrinology Center offer comprehensive treatment for testosterone problems in Little Rock, AR. For more information, call us or book an online appointment.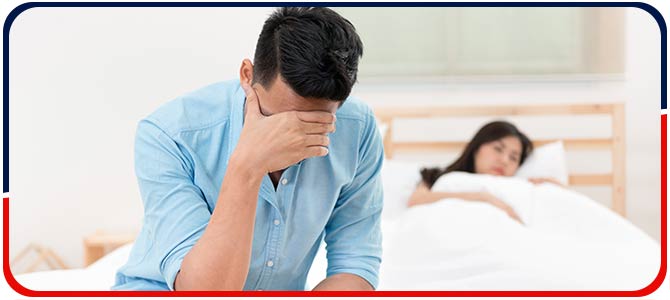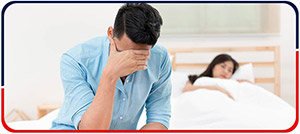 Table of Contents:
What are some issues that can come with testosterone imbalances?
What happens if low testosterone goes untreated?
Can too much testosterone cause erectile dysfunction?
How do you treat testosterone imbalances?
Testosterone is a male sex hormone that is responsible for the development and maintenance of masculine characteristics, such as the ability to produce sperm, muscle strength, physique, and more. It is also responsible for secondary sex characteristics like body hair and is involved in the sexual maturation of boys and men. Testosterone is produced primarily in the testes of males, but also in the adrenal glands and ovaries. The levels of testosterone in the bloodstream are maintained by the pituitary gland and the hypothalamus in the brain.
What are some issues that can come with testosterone imbalances?

Testosterone is an important hormone that is responsible for many physical and physiological functions; when testosterone levels become unbalanced, it can present many symptoms and issues, including:

– Erectile Dysfunction
– Low Sex Drive
– Fatigue
– Insomnia
– Changes in Mood and Cognition
– Increased Body Fat
– Loss of Muscle Mass
– Loss of Bone Mass
– Hair Loss
– Low Volume of Semen

Fortunately, treating a testosterone imbalance often reduces the severity of symptoms or eliminates them altogether. The type of treatment used will depend on the cause of the testosterone imbalance; there are a diverse set of causes, each with its own treatments and therapies.
What happens if low testosterone goes untreated?

Low testosterone, also known as hypogonadism, is a condition in which the body does not produce enough testosterone. It can cause a variety of symptoms, including reduced sex drive, erectile dysfunction, decreased muscle mass, and more. The most common cause is age, but it can also be caused by conditions such as diabetes or obesity. Certain medications, such as steroids or antidepressants, can also cause low testosterone.
If low testosterone is not treated, its symptoms can worsen, causing more problems in other areas of health and life. One of the biggest problems associated with untreated low testosterone is a reduced ability to function sexually, which can put a strain on relationships and affect a man's self-esteem.
Can too much testosterone cause erectile dysfunction?

When testosterone levels are low but then increase to a normal range, in the vast majority of cases, there is an improvement in erectile function. However, too much testosterone, which is often caused by testosterone injections or supplements, can have the reverse effect: testosterone can increase cortisol levels, which may lead to erectile dysfunction; if the testosterone shots have estrogen, excess levels of this hormone can also lead to erectile problems.
How do you treat testosterone imbalances?

To treat a testosterone imbalance, the underlying problem that is causing the imbalance must be treated; simply giving someone testosterone will not ameliorate the problem—it could even exacerbate it. Problems that cause testosterone imbalances include:

– Testicular damage
– Removal of testicles due to cancer
– Chemotherapy or radiation
– Autoimmune disease
– Infection
– Obesity
– Medications like antidepressants and narcotics
– HIV and AIDS
– Medical conditions related to Testosterone Deficiency, include:
– Noonan syndrome
– Klinefelter syndrome
– Ambiguous Genitalia

If one of these causes is culpable for the testosterone imbalance, treating it will likely allay symptoms and improve the condition. Even for chronic or life-long conditions that have no cure, treating and properly managing these conditions often have a positive effect on hormone regulation.

At Arkansas Diabetes & Endocrinology Center, our team of medical professionals is dedicated to providing you with all of your testosterone-related needs. Our endocrinologist is experienced at treating low testosterone and can help ameliorate the symptoms associated with hypogonadism, such as erectile dysfunction. Call us today to book an appointment with our testosterone treatment specialist. We serve patients from Little Rock AR, Conway AR, North Little Rock AR, Pine Bluff AR, Hot Springs AR, Benton AR, Sherwood AR, Russellville AR, Jacksonville AR, Cabot AR, Searcy AR, Bryant AR, Jonesboro AR, Forrest City AR, Magnolia AR, Camden AR, Malvern AR, Batesville AR, Arkadelphia AR, Clarksville AR, Monticello AR, Heber Springs AR, Morrilton AR, Stuttgart AR, Greenbrier AR, Sheridan AR and Vilonia AR.