Osteoporosis Treatment Question and Answers
Osteoporosis is a chronic condition and the treatment is available at Arkansas Diabetes and Endocrinology Center in Little Rock, AR. Visit today and consult our specialists. For more information, call us or book an online appointment.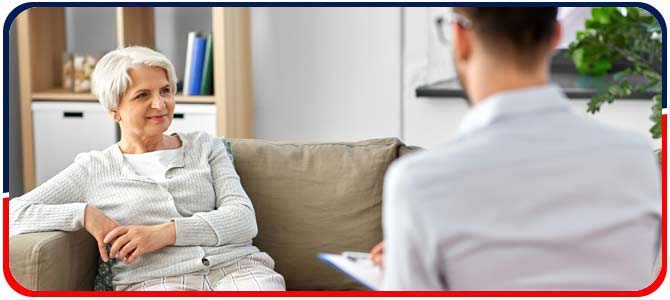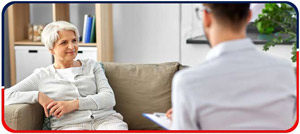 Table of Contents:
What is osteoporosis?
What is the main cause of osteoporosis?
What are the symptoms of osteoporosis?
How is osteoporosis diagnosed?
The skeletal system, often referred to as simply the skeleton is the bony structure that supports the shape of the body, assisting in its mobility and movement. The bones are not just hard structures, they are living organs that regenerate, grow and constantly repair any damage. Some medical conditions can contribute to the bone's structural integrity, and some can compromise their strength, durability and flexibility. Osteoporosis is a chronic condition that is characterized by loss of bone tissue or density, which can make the bones brittle and fragile.
What is osteoporosis?

Osteoporosis is a disease of the skeleton. It involves a loss of bone mass and deterioration of bone tissue, which leads to weak bones and increases the chance of a fracture, even from a low impact.

People with osteoporosis may experience the following:

– Loss of height
– Back pain
– Stooped posture
– Problems with balance and walking
What is the main cause of osteoporosis?

How likely a person is to develop osteoporosis depends partly on how much bone mass they attained in their youth, which deteriorates slowly over time. Peak bone mass is somewhat inherited and ethnic background also plays a large contributing role. The higher a person's peak bone mass is, the more bone tissues they have readily available, and the less likely they are to develop osteoporosis as they age.

A number of factors can increase the likelihood of the development of osteoporosis, some of which cannot be changed, while others can be influenced.

Some risk factors for osteoporosis are beyond a person's control or influence, and include:

– Gender — Women are three times more likely to develop osteoporosis than men are, which inherently increases their risk.
– Age — The older a person gets, the greater their risk is of developing osteoporosis.
– Race — Ethnic background also plays a role in the development of osteoporosis, with those of European or Asian descent at the greatest risk.
– Family History — If someone's parent or sibling has osteoporosis, they are at greater risk of developing the condition themselves, especially if their mother or father fractured a hip.
– Body Frame Size — Because they might have less bone mass to draw from as they age, men and women who have small body frames tend to have a higher risk of developing osteoporosis.

Hormone levels can also play a large determining factor in the development of osteoporosis, including:

Sex Hormones — Lowered sex hormone levels tend to weaken bones, especially female sex hormones. One of the strongest risk factors for developing osteoporosis is the reduction of estrogen levels in women at menopause. Men also have a gradual reduction in their testosterone levels as they grow older.

Other factors include:

Thyroid problems
Overactive parathyroid and adrenal glands
Dietary factors, including:
– Low calcium intake
– Eating disorders
Gastrointestinal surgery
What are the symptoms of osteoporosis?

The main symptoms of osteoporosis include:

– Receding gums and bone loss in jaw
– Decreased grip strength
– Weak and brittle fingernails
– Height loss
– Fracture from standing height or less
How is osteoporosis diagnosed?

An endocrinologist will most likely order a bone density scan to diagnose osteoporosis and assess a patient's risk of fracture to determine their need for treatment. These exams are used to measure BMD, or bone mineral density.

If you are at risk for osteoporosis, come to Arkansas Diabetes and Endocrinology Center to meet with our endocrinologist today! Our kind and compassionate professionals are experienced in treating osteoporosis and can help you avoid the complications that come with the condition. Call us today at (501) 236-6651 or book an appointment with our osteoporosis specialist, or visit our clinic conveniently located at 11400 Huron Lane, Little Rock, AR 72211. We serve patients from Little Rock AR, Conway AR, North Little Rock AR, Pine Bluff AR, Hot Springs AR, Benton AR, Sherwood AR, Russellville AR, Jacksonville AR, Cabot AR, Searcy AR, Bryant AR, Jonesboro AR, Forrest City AR, Magnolia AR, Camden AR, Malvern AR, Batesville AR, Arkadelphia AR, Clarksville AR, Monticello AR, Heber Springs AR, Morrilton AR, Stuttgart AR, Greenbrier AR, Sheridan AR and Vilonia AR.