Endocrinology Testing Clinic in Little Rock AR
Endocrinology testing is a sort of medical evaluation that examines how well specific endocrine glands that create hormones are functioning. The numerous benefits of endocrinology testing include the capacity to recognize hormonal abnormalities, diagnose the underlying causes of symptoms, and create an effective treatment plan. Unexpected weight loss or gain, exhaustion, changes in mood, sexual dysfunction, and abnormal growth patterns are a few common symptoms that might indicate a need for endocrine testing. Endocrinology testing should be taken into consideration by anyone who experiences these symptoms or suspects a hormone imbalance. At the Arkansas Diabetes and Endocrinology Center, we offer endocrinology testing services. For more information, contact us or schedule an appointment online. We serve patients from Little Rock, AR and surrounding areas.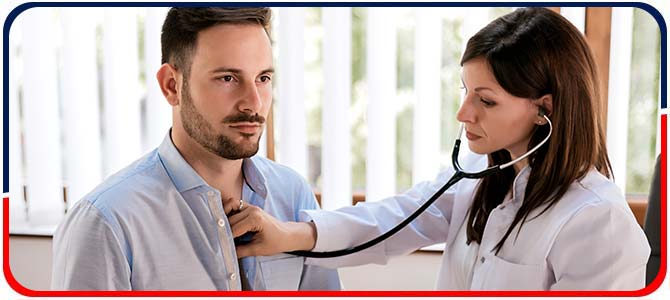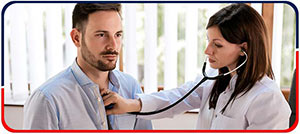 Table of Contents:
What tests are done in endocrinology?
How long does an endocrinology test take?
How do I prepare for endocrinology?
What tests are done in endocrinology?

In endocrinology, a variety of tests are utilized to diagnose and monitor hormonal imbalances and disorders. Some common tests performed by an endocrinologist include:

– Blood tests – Endocrinologists often use blood tests to measure hormone levels. For example, blood tests can measure thyroid hormone levels, cortisol levels, testosterone levels and estrogen levels.

– Urine tests – Urine tests measure levels of certain hormones and their byproducts, such as cortisol or catecholamines.

– Imaging tests – Ultrasounds, CT scans, and MRI scans can all be employed to evaluate the structure and function of endocrine organs, such as the thyroid gland, adrenal gland and pituitary gland.

– Stimulation tests – Stimulation tests involve administering a hormone or chemical to stimulate the release of a specific hormone. Next, specific hormone levels in the blood are measured. This type of test evaluates the function of certain endocrine organs, such as the adrenal gland.

– Bone density test – A bone density test, sometimes called a DEXA scan, measures bone mineral density and is often used to diagnose osteoporosis or similar bone disorders.

– Genetic tests – Genetic tests are used to diagnose certain endocrine disorders, such as congenital adrenal hyperplasia and multiple endocrine neoplasia.

– Biopsy – A biopsy involves taking a small tissue sample from an endocrine organ, such as the thyroid gland or the adrenal gland, to diagnose abnormal cell growth or cancer.
How long does an endocrinology test take?

The precise length of an endocrinology test varies depending on the type of test being performed. Some tests, such as blood or urine tests, can be done relatively quickly. These tests usually have results available within an hour. More complex tests, such as imaging tests or biopsies, often take longer.

In some cases, the endocrinology test results will not be immediately available and may take several days to a week to come back. Once the results become available, the endocrinologist will review the findings and develop a suitable treatment plan based on this information.

Additionally, the length of an endocrinology test also depends on factors such as the availability of the testing facility, the complexity of the test, and the patient's individual needs. The endocrinologist will determine the appropriate testing schedule and provide guidance on what to expect during each test.
How do I prepare for endocrinology?

Properly preparing for an endocrinology appointment will help ensure that you make the most of your time with the specialist and get the most accurate diagnosis and treatment recommendations. Some helpful tips for preparing for an endocrinology appointment include:

– Know your medical history – It's wise to make a list of your medical history, including any previous surgeries, illnesses, and medications you have taken or are currently taking.

– Bring any relevant medical records – If you have been referred to the endocrinologist by another doctor or have had any previous tests or scans related to your endocrine health, you should bring those records with you to your appointment.

– Keep a symptom journal – Before your appointment, keep a journal of any symptoms you are experiencing, when they occur, and how long they last. This will help the specialist better understand your condition and develop an effective treatment plan.

– Be prepared to answer questions – The endocrinologist will likely ask you questions about your symptoms, medical history, and lifestyle habits. Be honest and thorough in your responses to help the doctor make an accurate diagnosis.

– Bring a list of questions – Write down any questions you have for the doctor beforehand, so you don't forget to bring them up during the appointment.

– Wear loose, comfortable clothing – It's advised to wear comfortable clothing that is easy to change in and out of.

– Follow any pre-appointment instructions – In some cases, you will be provided with specific pre-appointment instructions. Fasting before blood tests is an example. It's critical to follow all recommendations carefully.

By following these pointers, you can ensure that your endocrinology appointment is both productive and informative. With our knowledgeable team, you can rest assured you will receive the best possible care for your endocrine health.

For more information, contact us or schedule an appointment online. We serve patients from, Conway AR, North Little Rock AR, Pine Bluff AR, Hot Springs AR, Benton AR, Sherwood AR, Russellville AR, Jacksonville AR, Cabot AR, Searcy AR, Bryant AR, Jonesboro AR, Forrest City AR, Magnolia AR, Camden AR, Malvern AR, Batesville AR, Arkadelphia AR, Clarksville AR, Monticello AR, Heber Springs AR, Morrilton AR, Stuttgart AR, Greenbrier AR, Sheridan AR, and Vilonia AR.