Endocrinology Specialist Questions and Answers
If you are in search of endocrinology specialist in Little Rock, AR then visit Arkansas Diabetes and Endocrinology Center today for a comprehensive check-up and treatment. For more information, call us or book an online appointment.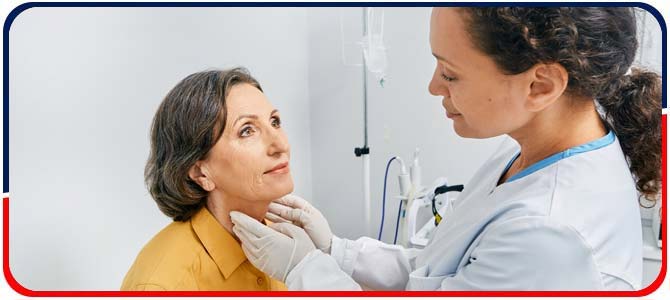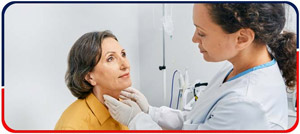 Table of Contents:
What diseases does an endocrinologist treat?
When should I see an endocrinologist?
What is an endocrinologist used for?
What tests does an endocrinologist do?
The endocrine system is one of the most complex systems in the human body and involves how the body regulates hormones. It includes several different glands, both in the brain and throughout the body, that balance hormones and regulate their distribution and effects on the body. Endocrinologists—doctors who practice endocrinology—are experts of the endocrine system and can effectively diagnose, treat and prevent a number of conditions and diseases that affect the endocrine system and the way the body processes hormonal changes.
What diseases does an endocrinologist treat?

Endocrinologists can treat a wide number of diseases and conditions that affect any aspect of the endocrine system. If a condition affects the production of hormones or a gland that produces hormones, there is a good chance an endocrinologist knows how to treat it. These include:

Adrenal disorders, including:
– Cushing's Disease, an excess of the hormone cortisol
– Addison's Disease, also known as hypoadrenalism
– Pheochromocytoma
– Hormone Overproduction

Thyroid disorders, including:
– Hypothyroidism
– Hyperthyroidism
– Thyroid adenomas

Pituitary disorders, including:
– Acromegaly
– Diabetes Insipidus
– Empty Sella Syndrome
– Hypopituitarism
– Tumors

Parathyroid disorders, including:
– Severe renal disease
– Gastric and intestinal weight loss surgery
– Celiac disease
– Crohn's disease
– Vitamin D deficiency
– Primary hyperparathyroidism
– Parathyroid gland hypersecretion
– Parathyroid gland hyposecretion

Skeletal disorders, including:
– Osteoporosis
– Osteomalacia
– Paget's disease

Metabolic disorders, including:
– Type 1 diabetes
– Type 2 diabetes

Gonadal disorders, including:
– Hypogonadism
– Hypergonadism
When should I see an endocrinologist?

Endocrinologists commonly treat the following conditions:

– Diabetes
– Osteoporosis
– Menopause
– Metabolic disorders
– Thyroid diseases
– Excessive or insufficient production of hormones
– Some cancers
– Short stature
– Infertility
What is an endocrinologist used for?

An endocrinologist aims to restore hormonal imbalances throughout the entire body and its systems. They can diagnose a wide number of conditions, diseases and hormonal abnormalities and are seen by patients because:

– They are true specialists
– They help non-traditional patients
– They know the latest treatments
– They work with primary care doctors
What tests does an endocrinologist do?

Endocrinologists regularly perform a vast variety of tests to help patients better understand their body and their hormonal balances by using:

– Diabetes Tests — Diabetes tests are some of the most common tests performed by endocrinologists. An endocrinologist uses three tests to diagnose diabetes: random plasma glucose tests; fasting plasma glucose tests; and oral glucose tolerance tests.
– Thyroid Tests — Thyroid tests are used to check on the health and function of the thyroid gland, which directly affects functioning of the heart and nervous system, metabolism, weight, muscle strength, cholesterol levels, brain development and breathing.
– Growth Tests — Growth tests are used to help endocrinologists diagnose growth-hormone conditions. Blood tests can be used to look at levels of insulin-like growth factors and measure growth hormones. These are used to detect excessive hormones, which can lead to extreme height, increased head size, high blood pressure, cardiac dysfunction, headaches and prediabetes.
– Reproduction Tests — Reproduction tests are used to determine the level of hormones released from the sex organs, also known as the gonads. These include serum progesterone tests, follicle-stimulating hormone blood tests, clomiphene citrate challenge tests and progestin challenge tests.
– Bone Tests — Bone tests are used to determine if the body is releasing too much or too little calcium, along with abnormal vitamin D levels.

If you are experiencing symptoms related to a hormonal imbalance, come to Arkansas Diabetes and Endocrinology Center today! Our kind and compassionate professionals are experienced in treating conditions that affect the hormones in the body and can help you better manage your condition, or even make a full recovery! Call us today or book an appointment with our endocrinologist, or visit our clinic conveniently located at 11400 Huron Lane, Little Rock, AR 72211. We serve patients from Little Rock AR, Conway AR, North Little Rock AR, Pine Bluff AR, Hot Springs AR, Benton AR, Sherwood AR, Russellville AR, Jacksonville AR, Cabot AR, Searcy AR, Bryant AR, Jonesboro AR, Forrest City AR, Magnolia AR, Camden AR, Malvern AR, Batesville AR, Arkadelphia AR, Clarksville AR, Monticello AR, Heber Springs AR, Morrilton AR, Stuttgart AR, Greenbrier AR, Sheridan AR and Vilonia AR.