Endocrine Disorders Treatment Specialist in Little Rock AR
If you are in search of treatment for an endocrine disorder in Little Rock AR, then visit Arkansas Diabetes and Endocrinology Center today. For more information, call us or book an online appointment.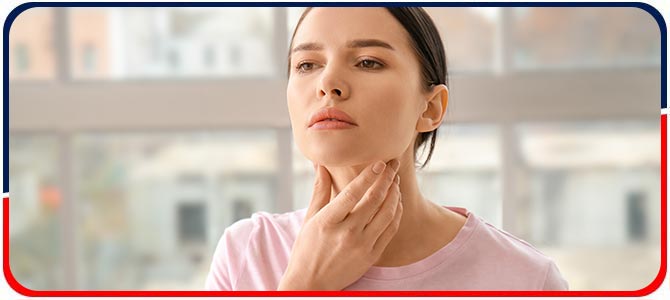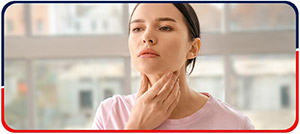 Table of Contents:
What are some of the common endocrine disorders?
What are the symptoms of endocrine disorders?
Can an endocrinologist help me lose weight?
There are a number of disorders that come from hormonal imbalances in the endocrine system. These can be identified and treated by an endocrinologist. Being aware of the symptoms can be a good start in being able to start the process of recognizing what help you may need. Your primary care physician will also be able to help to identify these symptoms and problems.
What are some of the common endocrine disorders?

The endocrine system has eight major glands located throughout your body. These glands are in control of hormone production. Hormones are considered to be chemical messengers to the body. They travel all through your system in the bloodstream to your organs and tissues. Hormones affect bodily functions such as:

– Growth and development
– Metabolism – those things dealing with digestion, circulation, body temperature and blood circulation
– Sexual function
– Reproduction
– Mood

There are many diseases that can happen related to the endocrine system. There are four that are quite common.

1. Diabetes is the most common disease related to the endocrine system in the U.S. Over 29 million Americans deal with diabetes. About one-third of the people who have it are unaware that they have it.

2. Thyroid disorders come in a close second to diabetes in the United States. It is estimated that roughly 20 million people have a type of thyroid disorder. The thyroid makes hormones that tell your body's various systems how fast they need to work. When your thyroid produces too much, your body's systems work in overdrive, too little and they become sluggish. Thyroid issues are more common in women, with low hormone levels being more common than high levels.

3. Low testosterone is another issue related to improper hormone balances. This is called hypogonadism. It has been difficult to determine how many men have low levels of testosterone. Estimates are in the millions, with older men being more susceptible to it. Low levels of testosterone affect sexual desire, hair loss, low energy, muscle weakness, sleep problems and depression.

4. Osteoporosis is the condition of thinning of the bones and decreasing bone mass. This is a risk as people age and estrogen levels decrease. In women, this is usually related to estrogen levels, but it can impact men with low testosterone levels.
What are the symptoms of endocrine disorders?

The symptoms of endocrine disorders will vary with what gland or other underlying condition is causing the problem. The list for some of the specific disorders can be quite long.

Some of the more common symptoms are excessive hunger or thirst, fatigue, frequent urination, nausea and vomiting, weight gain or loss, or vision changes. Depression and sleeping problems can also be included in this list, along with menstrual issues and loss of sex drive. Swelling of the hands, feet, or even the face can be symptoms of a hormone imbalance.
Can an endocrinologist help me lose weight?

An endocrinologist can help you lose weight if your weight gain is related to a hormone imbalance. By getting the hormone imbalance under control the body can get its metabolism functioning properly. This will allow for proper use of energy and help control other areas that can be factors.

Being overweight puts one at greater risk of many health issues, including high blood pressure, diabetes, stroke, depression, and some types of cancer. Endocrinologists will help identify whether the cause of the excess weight is a thyroid issue or other imbalance. They will also work with dieticians and others to help you lose weight if the excess weight is impacting the hormone imbalance.

For more information, call us. We serve patients from Little Rock AR, Conway AR, North Little Rock AR, Pine Bluff AR, Hot Springs AR, Benton AR, Sherwood AR, Russellville AR, Jacksonville AR, Cabot AR, Searcy AR, Bryant AR, Jonesboro AR, Forrest City AR, Magnolia AR, Camden AR, Malvern AR, Batesville AR, Arkadelphia AR, Clarksville AR, Monticello AR, Heber Springs AR, Morrilton AR, Stuttgart AR, Greenbrier AR, Sheridan AR and Vilonia AR.